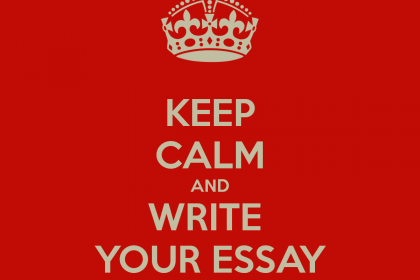 Write a compelling essay, describing why you should be the recipient of this scholarship
---
Essay Title:

My "Pay it forward" Plan ~ How I shall demonstrate initiative in forwarding on to others, the gift, from which I shall benefit this summer.
Essential Essay Elements:
• Identify your self interests in attending ILA or LFOF
• Identify your summer action plan in service to these self interests
• Identify your post-program action plan – with time lines for completing each step in your plan
• Identify how this action plan will benefit the future of the program and future scholarship seekers
Every participant in this unique multi-national, civil society building program – be they faculty, students, administrators, sponsors or special guests – give of themselves, contribute time, talent and/or treasure and treat the power and value of this experience with sober responsibility – lending inspired assistance to perpetuate programs. "Money does not grow on trees"!
In this way, we "stay real" regarding what's possible, enrich and enliven our TICLS network and strengthen our bonds of trust and commitment to that which is good and important for these times.
Your contributions count! Good luck in your quest to WIN this scholarship contest!
Remember – Many contributors will be investing in YOU!
The Grand Prize
The best essay will win a 600 euros for ILA or for LFOF and attend one of our Summer programs in Crete, Greece, respectively.
How to WIN?
Send us your essay of about 500 and no more than 1000 words by email.
All entries must be submitted before April 1 (11:59 GMT+3).
The essays will be reviewed by TICLS Faculty and the winner will be announced on the 15th April.
One winner for each program will be eligible to receive the scholarship.
To receive the prize you must apply (online) to attend one of our Summer programs (ILA or LFOF) in Crete, Greece
The scholarship is applicable only to our regular attendance rate, exempting the registration fee, and is not a cash prize, so it cannot be applied to other expenses.
The age and educational level of the winner will determine the program to attend ILA or LFOF).
We reserve the right to publish the best essays on our web pages and other social media.
If you have any questions or feedback, please contact us