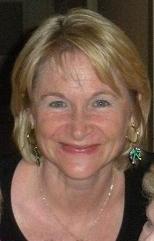 Jessica Townsend Teague is an educator and entrepreneur. She holds the position of Professorial Lecturer in Political Leadership at The George Washington University Graduate School of Political Management, Washington, DC, and serves as President of Imagi-Nation, LLC a consulting firm with offices in the Washington DC area and Sarasota, Florida.
Ms. Teague's professional life and presidency of Imagi-Nation, LLC, Advancing Personal and Global Potential through Leadership Development Initiatives, Assessments and Strategic Illustration Services, blends 35 years of work within the fields of personal and organizational development with institution, civil society and democracy building initiatives, electoral process projects and the design and implementation of leadership education programs. She has conducted stateside and overseas work in these arenas, teaming with education associations, non-governmental organizations and the U.S. Departments of State, Education, Commerce and Defense, the U.S. Agency for International Development and the International Red Cross, by whom she was awarded a National Service Citation. CBS News correspondent, Dan Rather, featured her pioneering volunteer work with adolescents and parents on his "48 Hours", television program.
Ms. Teague participates in the management of bi-partisan advocacy initiatives, identifying and convening stakeholder groups to generate legislative and prospective funding partnership components. Recent work has included leadership roles on the staff of the congressional Commission on the Abraham Lincoln Study Abroad Fellowship Program and with the United States Public Service Academy exploratory committee.
After years of "doodling" action outlines and explanations of complex theory for her own purposes, Ms. Teague now offers strategic illustration/graphic facilitation services to enhance participation, innovation and right brain retention of important, meeting generated ideas and information. An investment in art and imagination has made a difference for many of her clients, including the US Fish and Wildlife Service, The National Security Agency, Capital One and a host of non-profit agencies and educational institutions. She captures data and discourse in real-time, creating 4' x 8' "maps" that can later be shared as print and laminate ready jpeg files - extending the life, intent and enthusiasm for an event and its' derivative action items. That's where the "strategic" part comes in.
Whether working with the leaders of an influential multi-national organization or a high school full of multi-national influences, Ms. Teague has her eye on elements of interdependence and reactivity, coaching individuals toward excellence, through both introspective and system wide appreciative inquiries into what success looks like.
Her approach to the topic of leadership is interactive - integrating personal awareness, affirmation, accountability and action oriented units of study with real time, systemic impact studies of leadership, on national and international levels.
Ms. Teague received her M.S. in Organization Development from The American University, Washington, D.C., a B.S. in Education, Political Science, History and French from The University of Kansas, Lawrence, and a 2e Degre, Diplome D'Etudes Francaises, L'Universite de Bordeaux III, Bordeaux, France. She holds a certificate from Georgetown University and the Fund for American Studies' Institute on Comparative Political and Economic Systems, an organization for which she long served as faculty. She holds certification in a range of psychometrically valid and reliable leadership instruments and has been affiliated with the post graduate studies program in Society's Emotional Process at the Georgetown Family Center. She is a member of the International Education Board of Visitors for the University of Kansas and the advisory board of The International Center for Leading Studies (TICLS) for the Greek Association of Atlantic and European Cooperation (GAAEC).